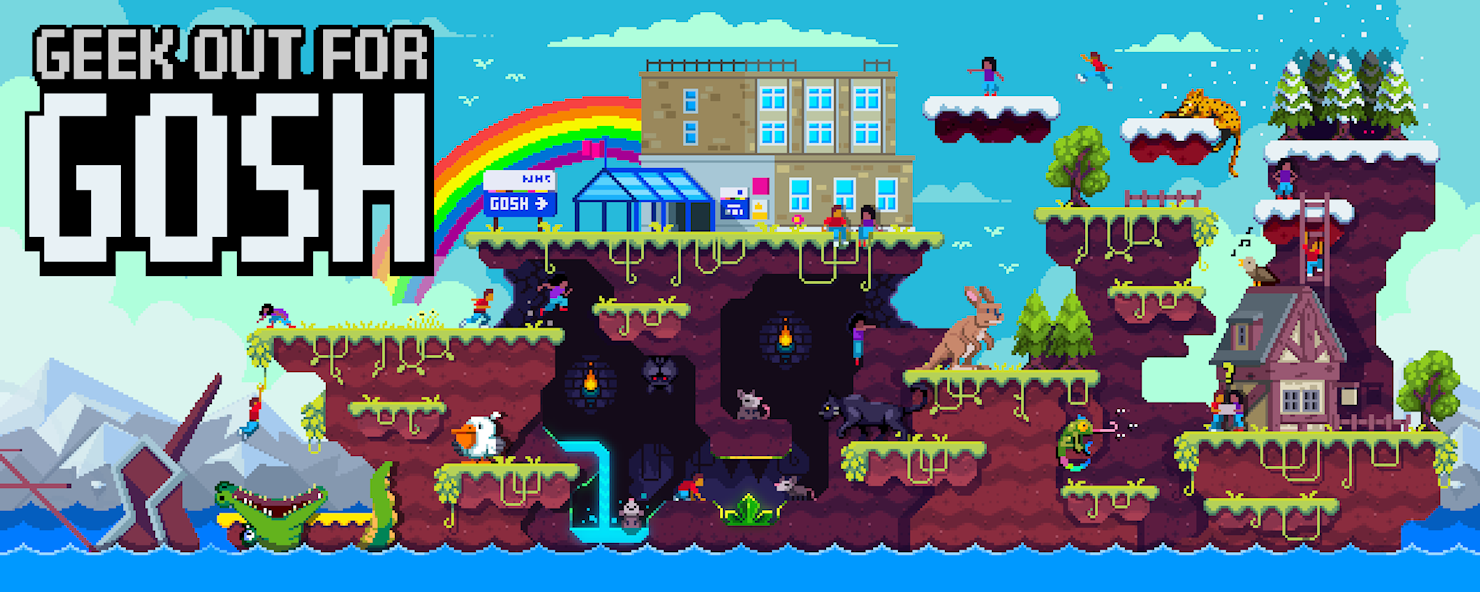 About Great Ormond Street Hospital Children's Charity
Every day brings new challenges at Great Ormond Street Hospital (GOSH). 
Every day, 618 children and young people from across the UK arrive. Every day, doctors and nurses battle the most complex illnesses, and the brightest minds come together to achieve pioneering medical breakthroughs. 
And every day is a chance for you to make a difference. This extraordinary hospital has always depended on charitable support to give seriously ill children the best chance to fulfil their potential. 
A better future for seriously ill children starts here.
Why geek out for GOSH?
We need you to take up your controller or keyboard and take on a gaming challenge to raise money for GOSH.
Maybe you'll tackle the latest ultra-hard platformer, speedrun your childhood favourite or set up a tournament with your friends and family? It's all up to you, including the console (or PC!), time, date and games! 
If you're a streamer, why not host a charity livestream and get your audience in on the fun?
All funds raised go to helping the charity support the hospital during the COVID-19 crisis by responding to equipment needs, supporting NHS staff health and wellbeing, and helping the hospital meet demands on its patient and family support service.