How to link your JustGiving page to streaming platforms
Streaming is a great way to show people what you are doing to raise money for good causes. Many people use streaming as a way to instantly thank people watching and also to undergo dares/challenges in exchange for donations. If you have your fundraising page and you're ready to go, click the button below to get started! (please note, you will need OBS or similar broadcasting software installed to access this - please use this guide if you are starting streaming from scratch for the first time and need more guidance).
Step one: access live.justgiving.com
1. Go to live.justgiving.com and click 'sign in with Twitch' (You will need to authenticate with a Twitch account but you can stream to any platform after this).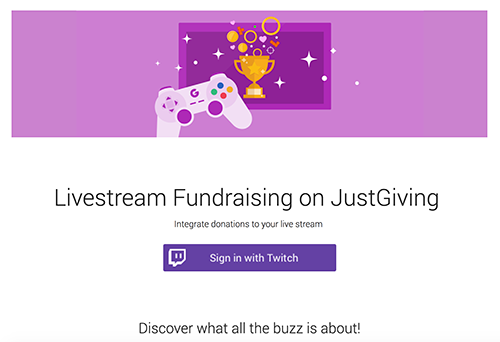 2. Once you've logged in you will then be able to link your JustGiving page. You can do this by selecting 'My Fundraising page' and following the log-in steps or by selecting 'Someone else's' and pasting your page URL in.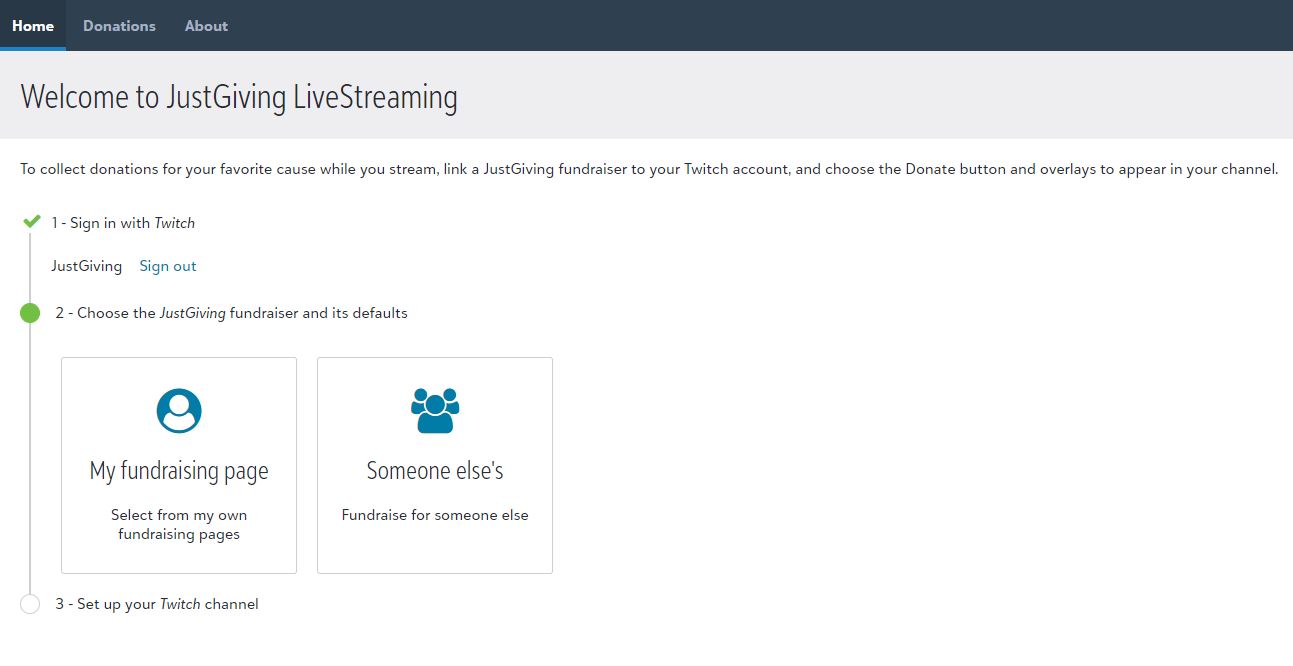 3. Once you have connected your fundraising page you can then access the streaming overlays which include:
Fundraising progress bar
Donation alert
Donation ticker
Top donations
All of these features will directly reflect the real time actions on your JustGiving page.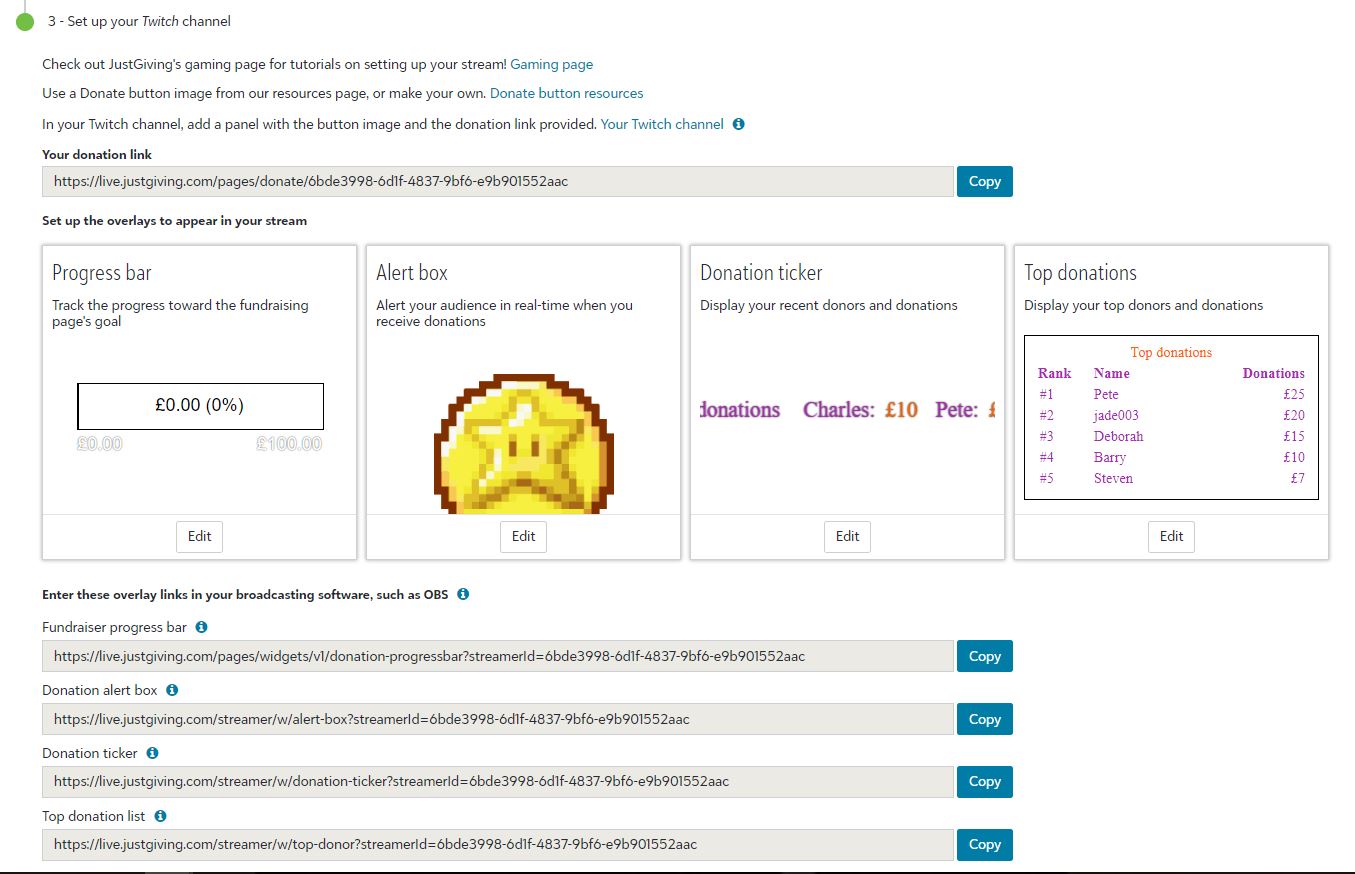 Step two: linking to streaming platforms
4. Through OBS you will be able to decide which streaming platform you would like to stream to (Never used OBS? Click here to view our Newbie guide). Open OBS and on the bottom right hand side panel select 'Settings' then select 'Stream'. There you will be able to use the service drop down to select your streaming platform.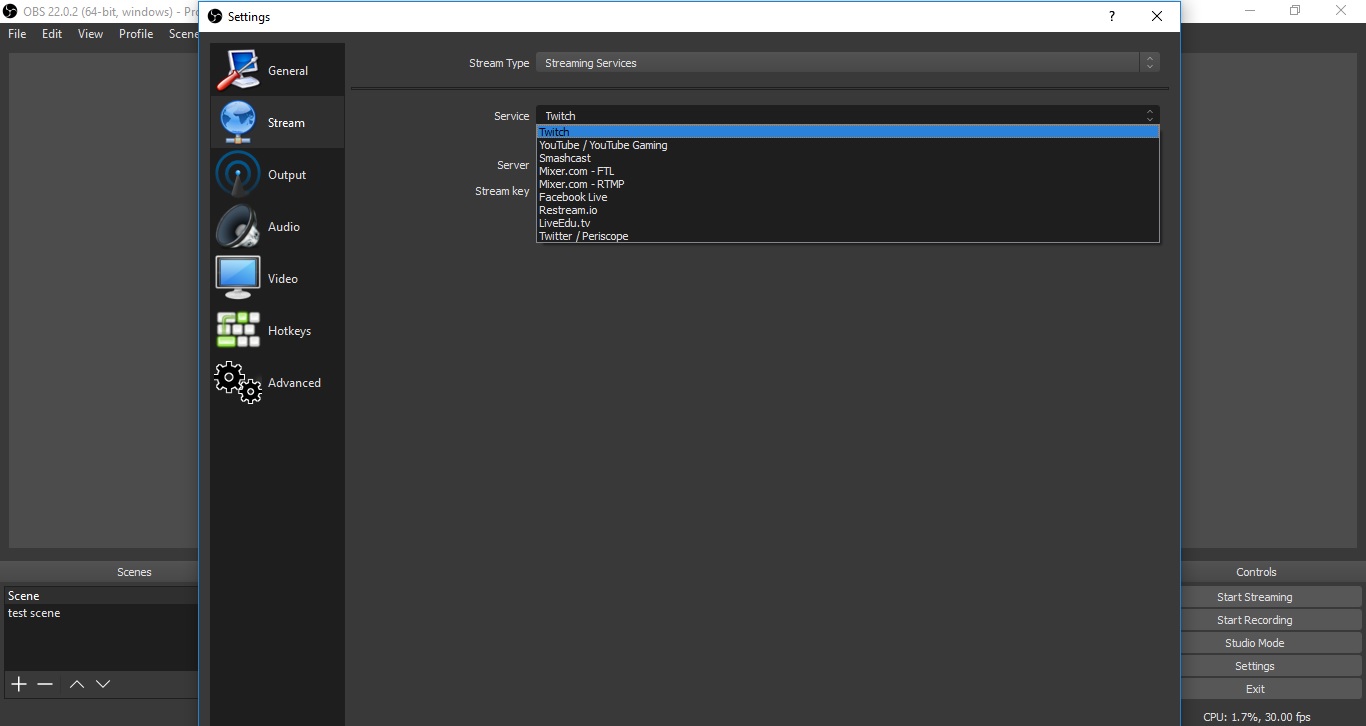 If you would like to stream to more than one platform you can use Restream.io to broadcast to multiple platforms at once!
Happy streaming!