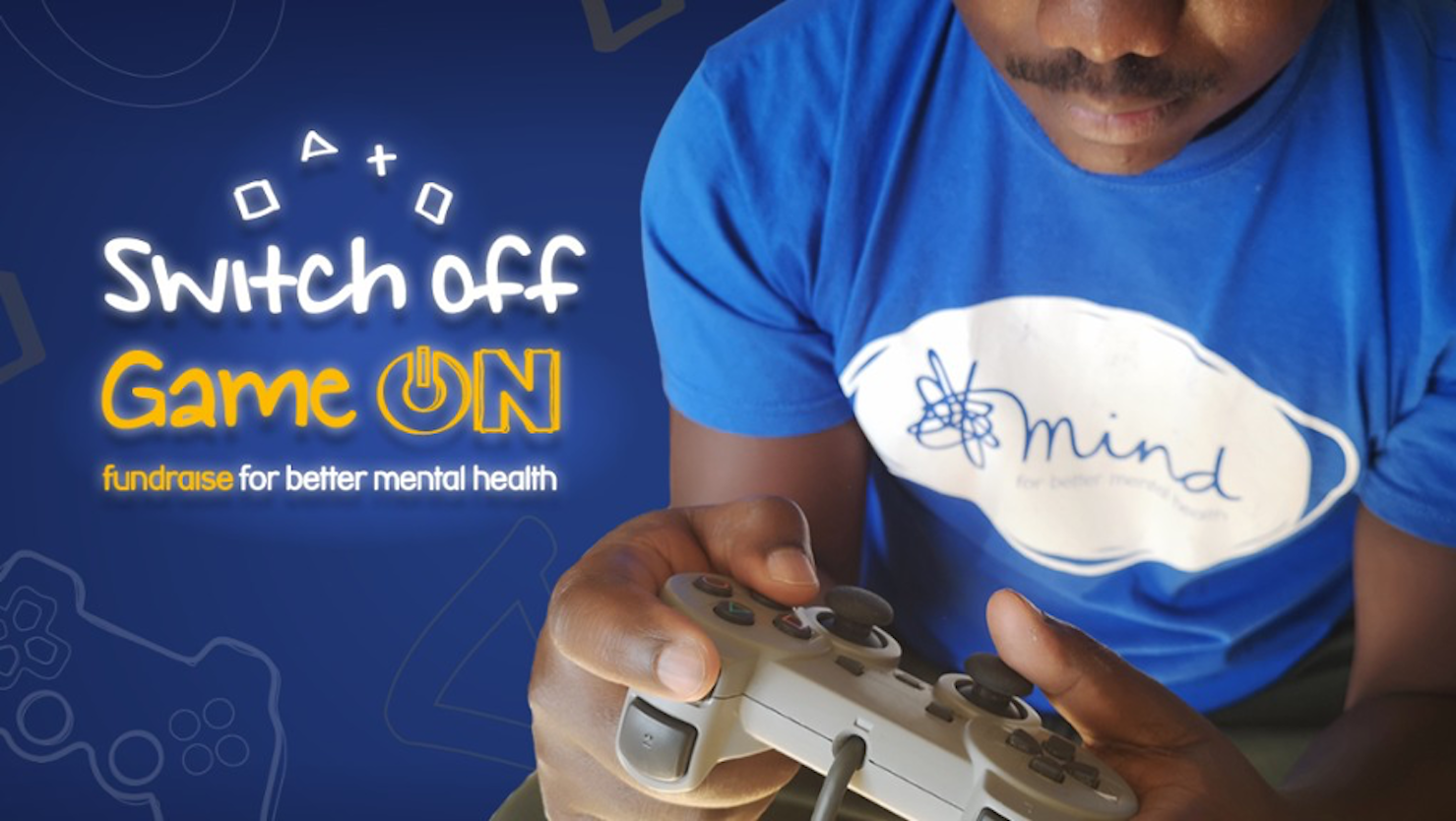 About Mind
We're Mind, the mental health charity. We won't give up until everyone experiencing a mental health problem gets both support and respect.
In the virtual world, we get multiple lives. But in the real life, we've only got the one. Thousands of us are struggling with our mental health, without knowing where to go for help. With one in five people in the UK experiencing suicidal thoughts and one in 15 attempting to take their own life - we've got to make sure everyone gets the support they need.
Whether it's a solo Sunday sesh or the perfect pairing with pizza and friends, be part of the ultimate gaming mission for better mental health. Channel the power of streaming to fundraise so we can be there for everyone experiencing a mental health problem.
Accept your mission today and set up a JustGiving page in aid of Mind.
For lots of us, playing games is how we relax, socialise and even find support. We know the gaming community is a great place to connect with people across the world. That's why now is the time to unite on the biggest fundraising gaming mission of all time and help make sure no one experiences a mental health problem alone.
Whatever your game, whether you're a pro-gamer or levelling up, we've got the resources to help you on this quest.
Find out more at www.mind.org.uk/switchoffgameon or contact the team gaming@mind.org.uk